Aparitie Film


In cinematografe din 07/12/2018
Vezi Trailer
alte trailere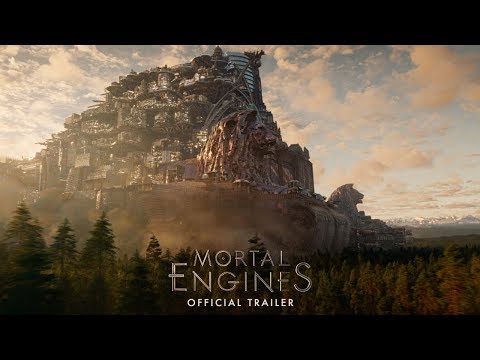 Descriere
Tom Natsworthy (Robert Sheehan), care se trage din pătura de jos a marelui oraș pe tracțiune, Londra, se vede nevoit să lupte pentru propria supraviețuire după ce dă peste o fugară extrem de periculoasă – Hester Shaw (Hera Hilmar). Cei doi, atât de diferiți, încât drumurile lor nu ar fi trebuit să se încrucișeze niciodată, formează o alianță imposibilă care va schimba viitorul omenirii.
Mașinării infernale e o nouă aventură de proporții epice, regizată de Christian Rivers (King Kong), realizator de efecte vizuale laureat cu Oscar. Lui i se alătură cineaștii triplu laureați cu Oscar pentru trilogiile The Hobbit și The Lord of the Rings, Peter Jackson, Fran Walsh și Philippa Boyens, care au scris scenariul. Filmul este o adaptare după seria de cărți scrisă de Philip Reeve.
Echipa de producători e formată din Zane Weiner (trilogia The Hobbit), Amanda Walker (trilogia The Hobbit) și Deborah Forte (Goosebumps), alături de Walsh și Jackson. Ken Kamins (trilogia The Hobbit) și Philippa Boyens sunt producători executivi.
Titlu:
Film Mortal Engines
Producator:
N/A
Data lansare (America):

Data lansare (Romania):

Perioda filmare::
N/A
Incasari weekemd:
N/A
Incasari totale:
N/A
Site oficial:
Film Mortal Engines
Galerie Foto Mortal Engines
Acest film nu are subtitrare.
Nu eşti logat(a). Pentru a vedea pagina te rugam sa iti creezi cont si sa te loghezi.